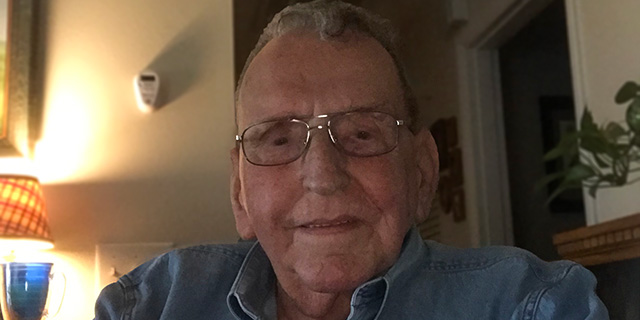 In this Powerlineman Profile, we will spotlight Bill Arnold Jr. Bill spent thirty-three years as a Lineman for a major power company. He is also a retired Army Aviator with the Ohio National Guard. He has flown more than six thousand hours (1969-2014) and was a certified flight instructor for twenty-five years.
His first book was "Stories About Power Linemen "A Dying Breed." He is now coming out with his second book, "Book Two, Short Stories about Power Linemen a Dying Breed" Both books are to help get more young people interested in becoming Power Linemen for America.
We'd love to learn more about your work. What are you known for?
I was the only Lineman who had a Helicopter pilot rating. So, I ended up a part time Soldier in the Army Guard. In the beginning I learned to fly choppers to fly for the power company. Also became a Transmission Lineman to fly. I am very, proud of 33 years as a Lineman. When I was made a Line Trouble man, I had the job I wanted for the whole time I was a lineman. "I loved trouble calls." Best job I ever had.
What do you feel are the biggest barriers today to linemen, in the industry or generally?
For me it was when I was a Lead lineman, there was a lot of drugs at that time, I hated that crap. and a couple of times I had problems with a few people that put me in the middle. I did not let them get by with having that crap on the truck or we would go in to see the bosses. as I hate drugs. I was glad to get bumped out of that job to Line Troubleman. "Thank you Lord".
What would you say to anyone contemplating becoming a Lineman?
I would tell them to read my book! The pay is $60.00 an hour. Another Storm is going on right now in Louisiana. Once they go on double time they stay on double time. The workday is 16 hours on and 8 hours off. Now, here is the amount you will make for 16 hours double-time, $1920.00 a day, every day! Now, that is a good reason to join the power lineman work force.
What is the craziest thing that has happened to you while working the line?
One night on a call alone.
I responded to a call of wire and poles down in the back yard of this street.
When I arrived there. There were 3-4 spans of wire down with three phase primary wire on 9-foot X arms. The poles had broken off at ground level and the wire was holding up the poles but at about 6-7 feet above the ground.
This one volunteer fireman said it's all dead wire because there is a red light on that transformer. They were walking under everything.
I had the chief get everyone away from the back yards and informed him that there was 12,000 volts in the back yards very low to the ground and to keep everyone away.
Then I found out where the feed was coming from and where the location of switches were. I finally found the air brake switch. Hidden in the trees and in a locked gate from a city park. I cut the lock and opened up the big switches cutting off the power to the wire.
I was very glad that no one was hurt or killed that night, as the firemen were all over that back yard. They were close to getting into it. I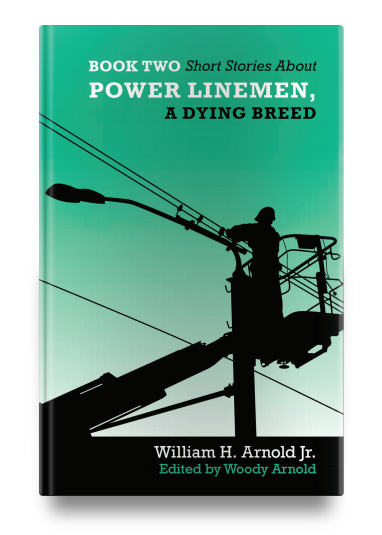 thought sure that night one of them would die. It had taken me about 30 min to find the feed switches and I had to cut a lock to get to it. Some of the fire departments were not trained very well (Part-timers) not all but some. Scared me.
How do we find "Book Two, Short Stories about Power Linemen a Dying Breed"?
It is available on Amazon for $19.95 Just search the key words Power Lineman and it comes up.